Graphic & Print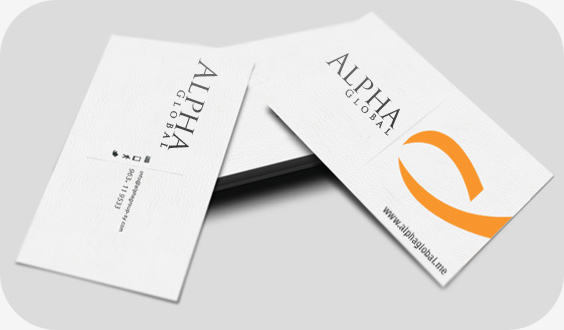 We believe in giving our clients complete solutions for all their business needs.
Alpha Global can work on your print and design requirements, including corporate image, brand creation, exhibition materials and marketing.
Our graphics department will custom design all your corporate media, logos, stationary and print requirements.
We'll work closely with you to produce all the right tools for your business to succeed.
If you're about to launch a new product, reposition yourself in the marketplace or break into a new area, Alpha Global will help you develop unique and innovative promotional material
We will also explore choices in paper texture, type treatments, die cuts and inks to find the most compelling ways of captivating your audience and converting them to buyers.
What we can do for your business :
Graphic design
Branding and identity development
Logo Design
Artwork and proofing
Letterheads, business cards & other stationery
Brochures and price lists
Leaflets and promotional material
Display and exhibition graphics
Promotional items such as mouse mats, pens, caps,t-shirts and more